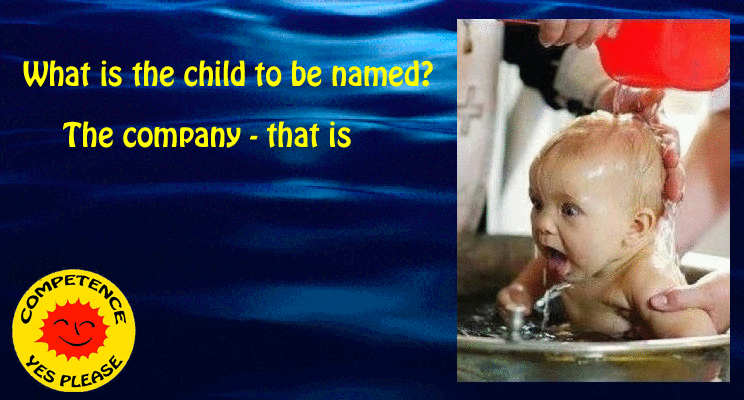 Competition: What is my future company to be named?
If possible, the name should embrace these elements:
SEA: Passion for nature, water and sea/lakes
ENVIRONMENT: it is about improving the aquatic environment.
TECHNOLOGY: What I have to provide, ie. technology, electronic devices, physics, mathematics, software development, IT systems, Artificial Intelligence (AI).
INTERNATIONAL: The name must be usable in Denmark and in the EU. Latin/greek is ok.
The prize is 3 bottles of Albariño white wine (highly addictive - watch out).
The short explanation is, that I have given up the jobmarket as well as the consultancy market. My wide competence profile is impossible to sell. So I will just use it myself and prove what it is worth. A wide profile ranging from nerdy engineering skills through management, communication, language, management and driven by a fiery soul who has proven over and over that he both the creative initiator, the steady implementor and the responsible finisher must be the perfect foundation for launching my own company. That is why - dear network - that I am asking you to help me get started.
Right now I am looking into the need for continuous measurement, monitoring, collection and processing of data from the sea (The "C" in Deming's quality circle: Plan-Do-Check-Act). If you are to improve something you need ways to tell, if it is going the right way, learn from experience and possibly modify your means. I plan to hire my most competent 50+ colleagues along the way. If the established business life cannot use them, then I can. I know how competent they are. But first I need customers and some money in the cash register. Otherwise I cannot hire anyone. I will need your help to establish contact with customers as well.
It is not about becoming rich. It is about working with something meaningful and having fun. Driven by passion, not desire.
Last year I made this video about one of the areas where the aquatic environment needs a helping hand. Currently, only texted in Danish, sorry. Do not forget to turn on sound (lower right corner)
References: